Client: 

New Alternatives, LGBTQ Drop-in Youth Shelter
LGBTQ young people make a disproportionate 40% of the homeless youth population in the US. While New York City offers a wide range of resources for homeless youth, the shelter system is often a complex and daunting journey to navigate through. New Alternatives is a grassroots drop-in shelter offering walk-in services for LGBTQ young people. Spaces like New Alternatives can offer young people a shared, collective community of safe identity expression and self-empowerment.

As a case study to my thesis, I designed a series of survey booklets as a discovery tool in learning more about the emotional journey of LGBTQ youth. The final product was a fold-out poster featuring New Alternative clients who participated in the needs assessment. By speaking towards one's emotional journey, the assessment captured how spaces like New Alternatives offer essential support & community for young people seeking immediate support.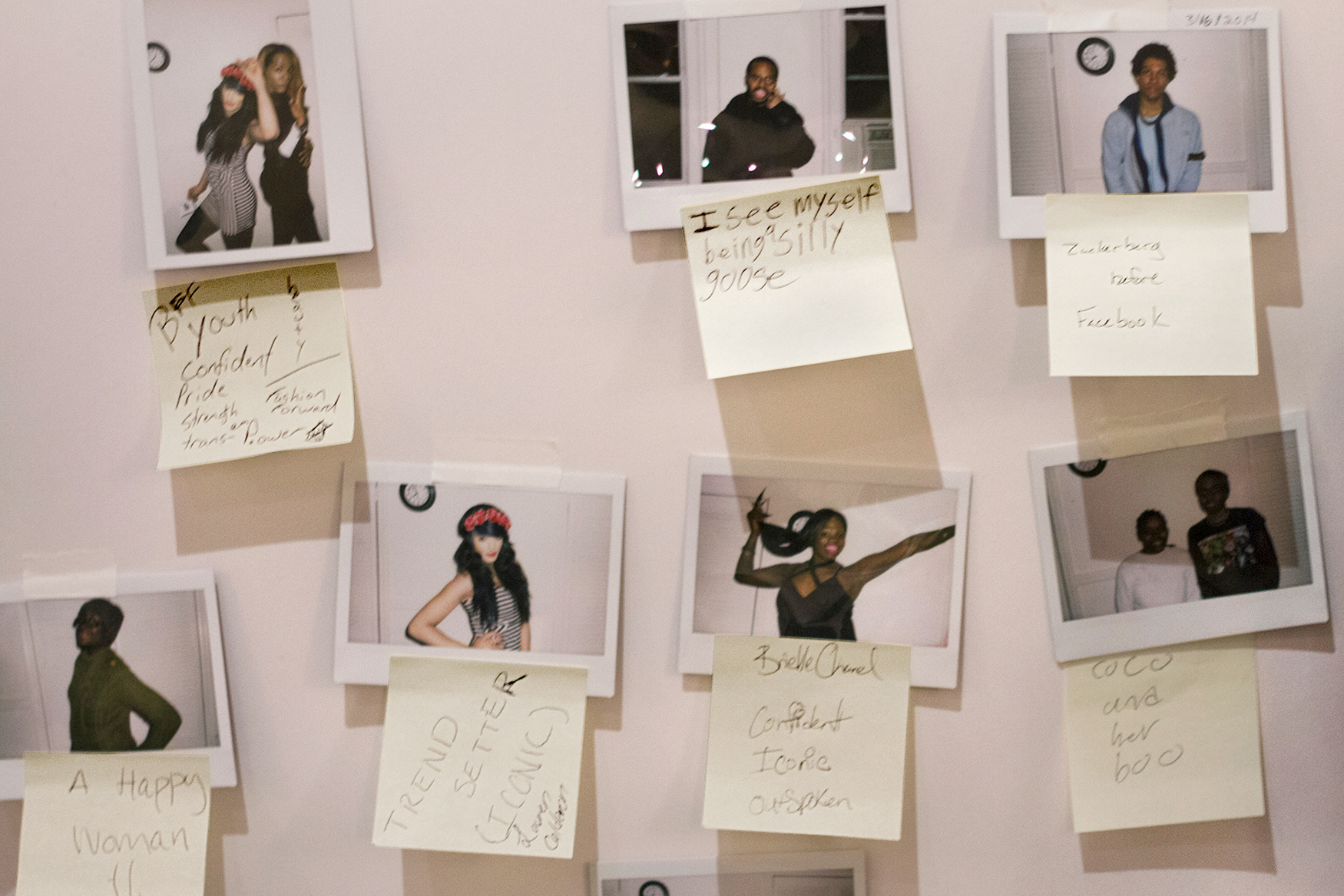 Process
To engage youth participants, I designed a series of activities and a booklet questionnaire that asked survey takers to identify with positive and/or negative emotional states felt within their everyday spaces. A range of experiences were captured.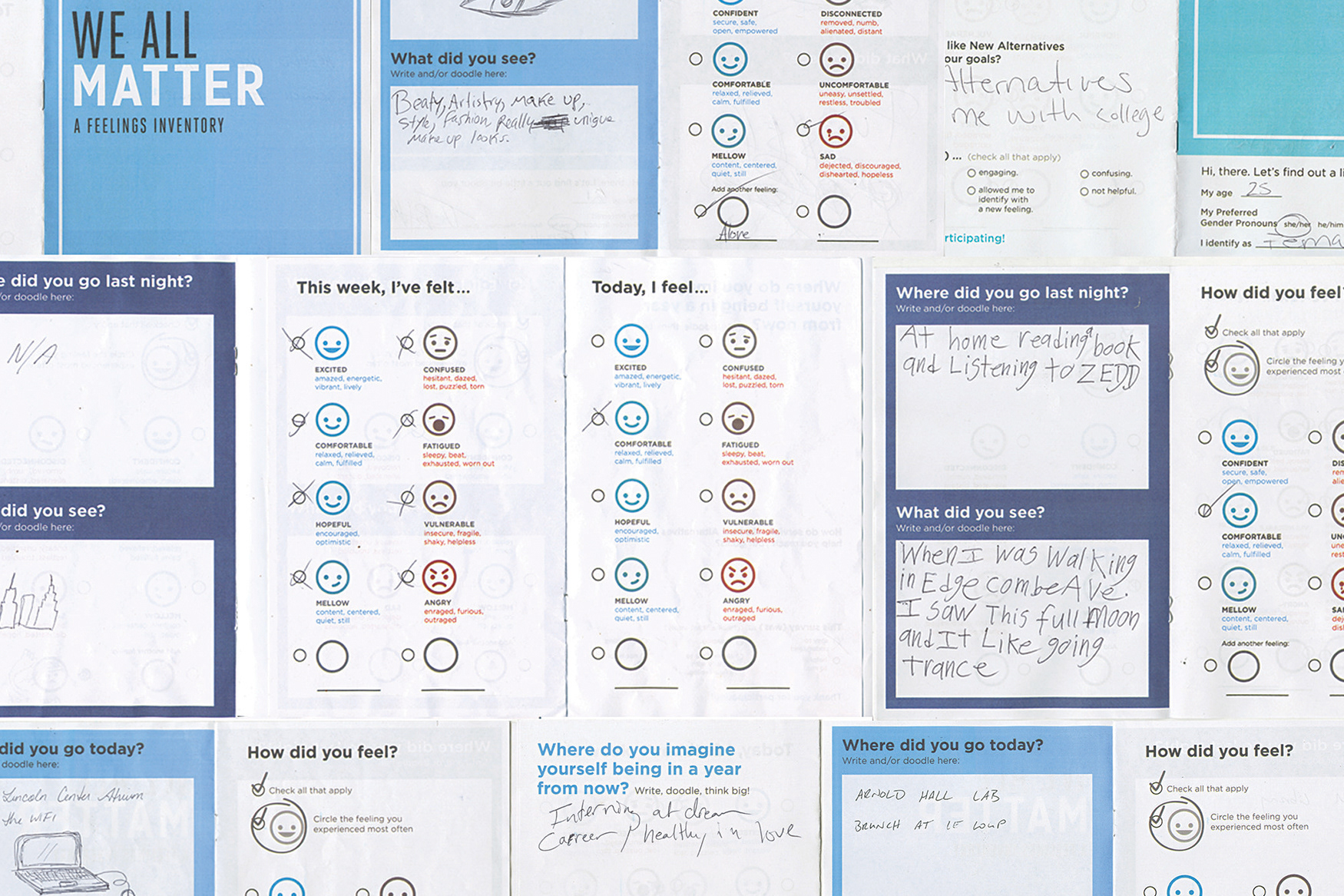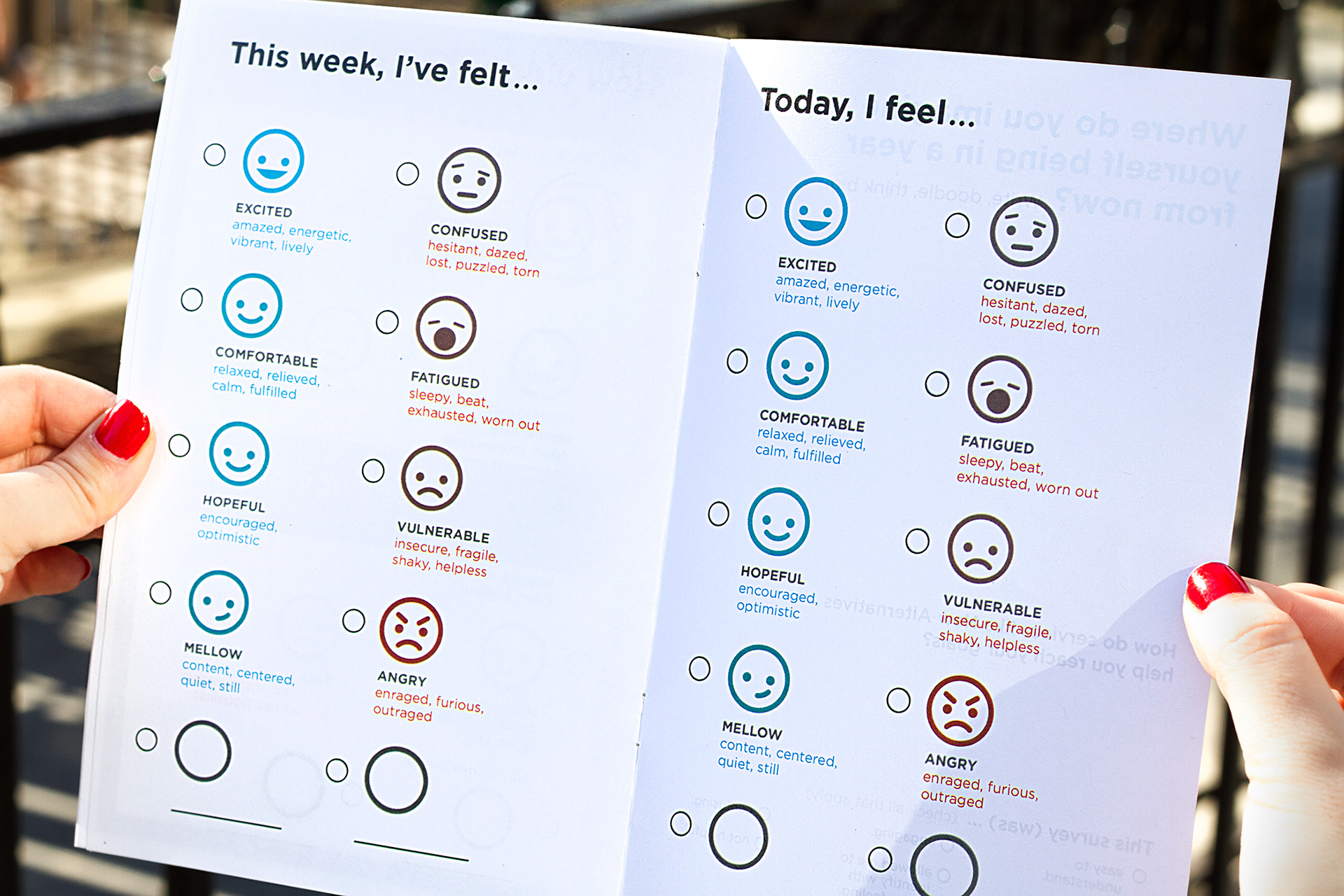 The 'We Are' foldout poster features a collection of images, drawings and words from youth participants captured in the needs assessment. Words like 'Iconic', 'Proud', and 'Trans-power' alongside portrait images snapped by the participants themselves show young people empowered and visible. The foldout was given to New Alternatives as a community-engagement handout for other walk-in clients.