Client:

 Movement Strategy Center
Role: 

Designer, Project & Client Manager
Movement Strategy Center
works with grassroots organizations to build transformative social justice movements. In response to the dynamic political and social climate post 2016 election, MSC was passioned to launch their first digital campaign, #LeadWithLove. The campaign reached MSC's nation-wide network of activists, advocates and community organizers who, through the #LeadWithLove pledge, committed to a unifying vision of action. Thicket Labs worked with MSC to design and produce the online campaign & pledge site. In just five weeks, 900 members strong signed the #LeadWithLove pledge.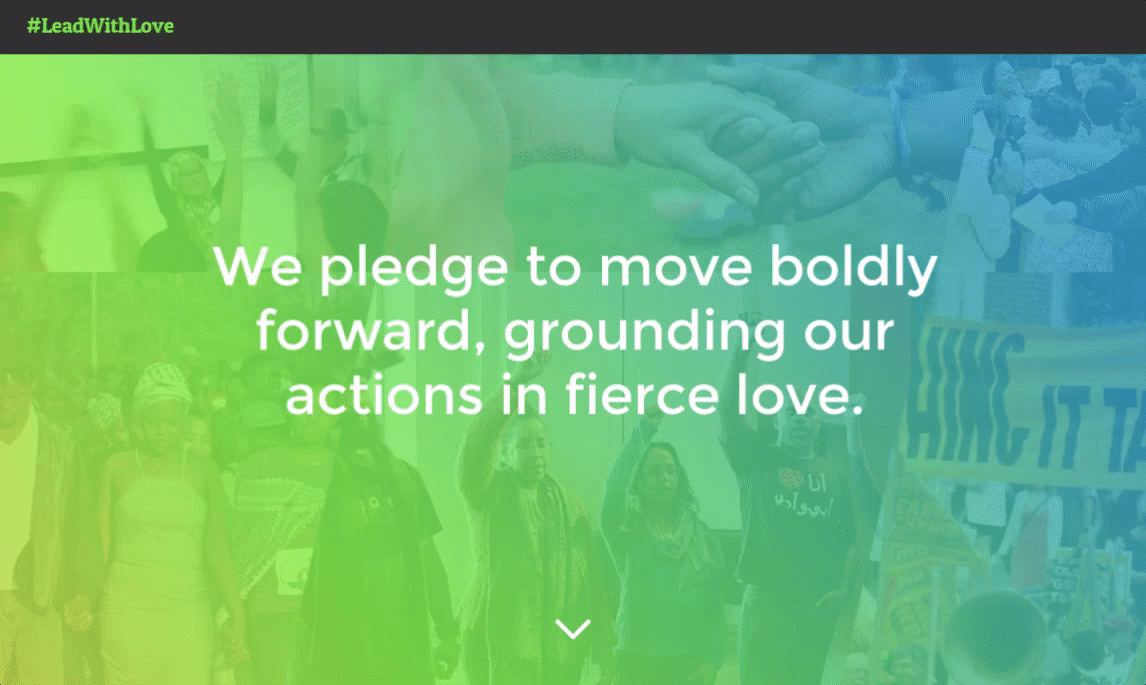 The '#LeadWithLove' pledge is multi-select digital form. Signers are directed through a simple pledge process.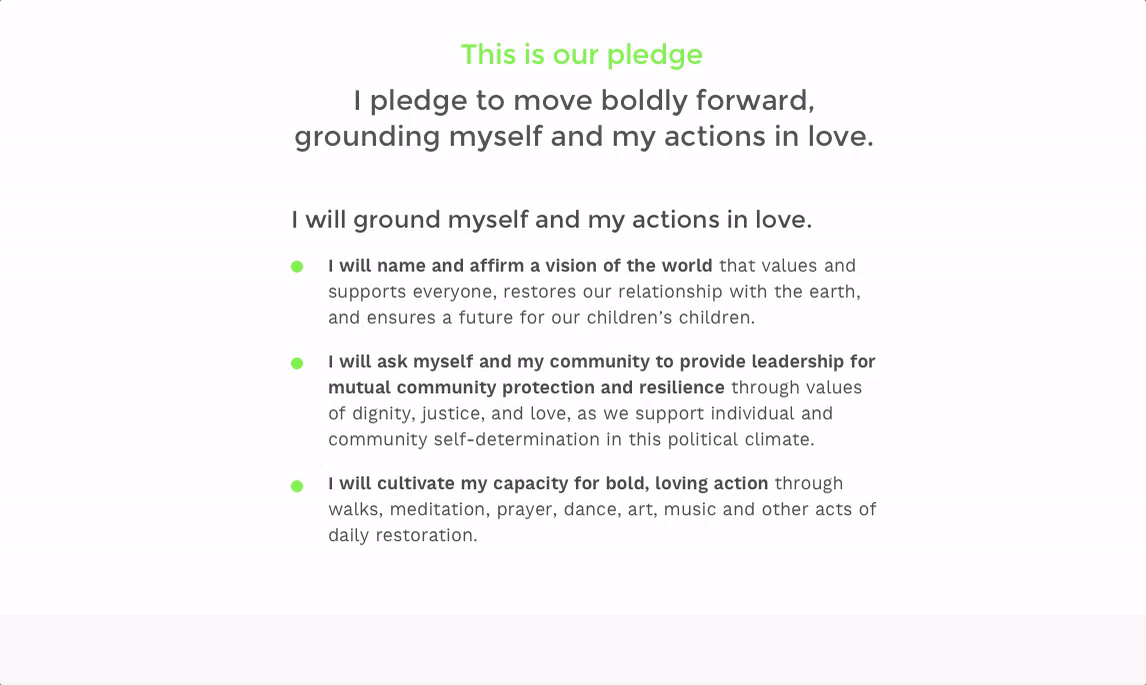 The pledge form is designed responsively to fit mobile applications.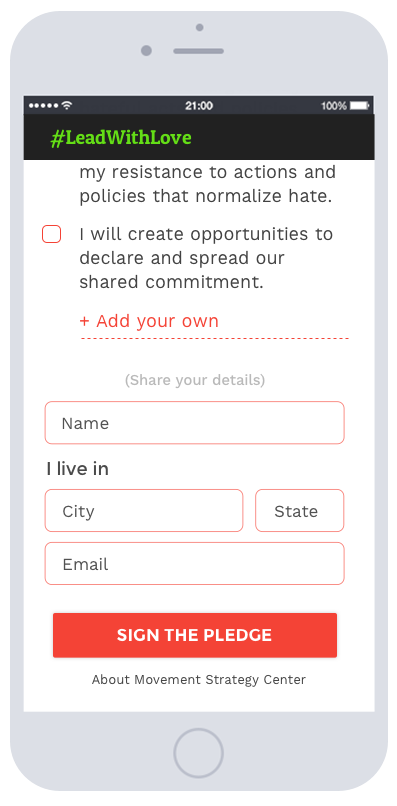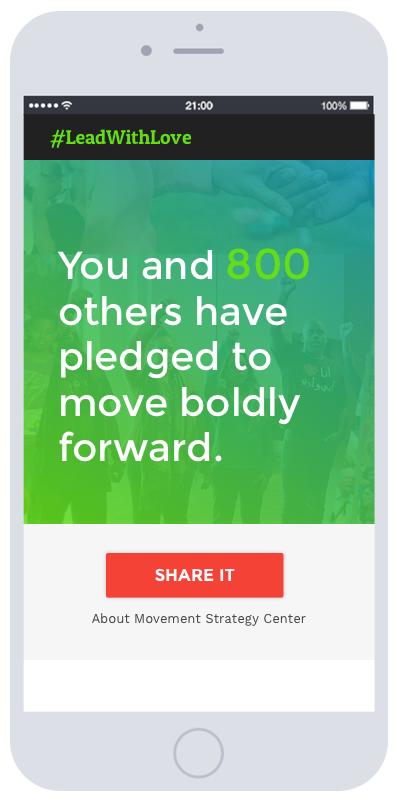 Visual style guide for front-end development