Role:

 Lead UX/UI Designer
Boardroom

 is a board portal & management application that empowers board members, companies and their legal counsel to build trusting, reliant & streamlined communication and governance practices all at their fingertips.
As lead UX/UI designer, the Signafire design team created a rapid high-fi mobile prototype to demonstrate how the offering responds to an immediate business need in board governance —

to provide boards with a simple, unified source of information essential for making critical company decisions.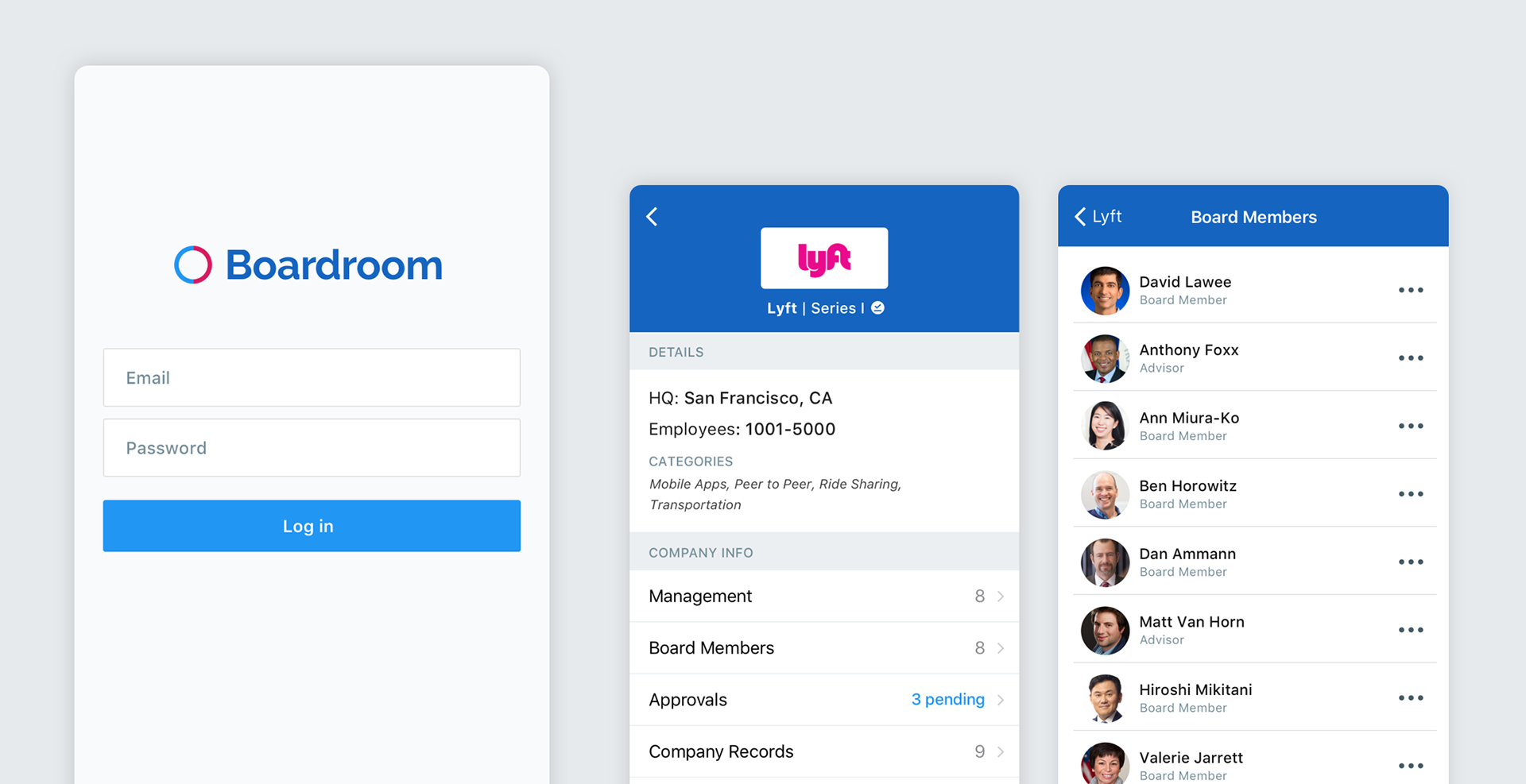 Businesses thrive when critical decisions, made on behalf of a board of directors, are informed, trusted and reflect the best interests of a company. But as board members are inundated with new governance processes, sensitive entity information and the latest company news, it can be challenging for members to keep track of the information they need to confidently cast votes on decisions. Our task was as followed:
​​​​​​​
​​​​​​​
Design a board management experience that streamlines the decision-making process for board members by providing users with a reliable, up-to-date source of company information.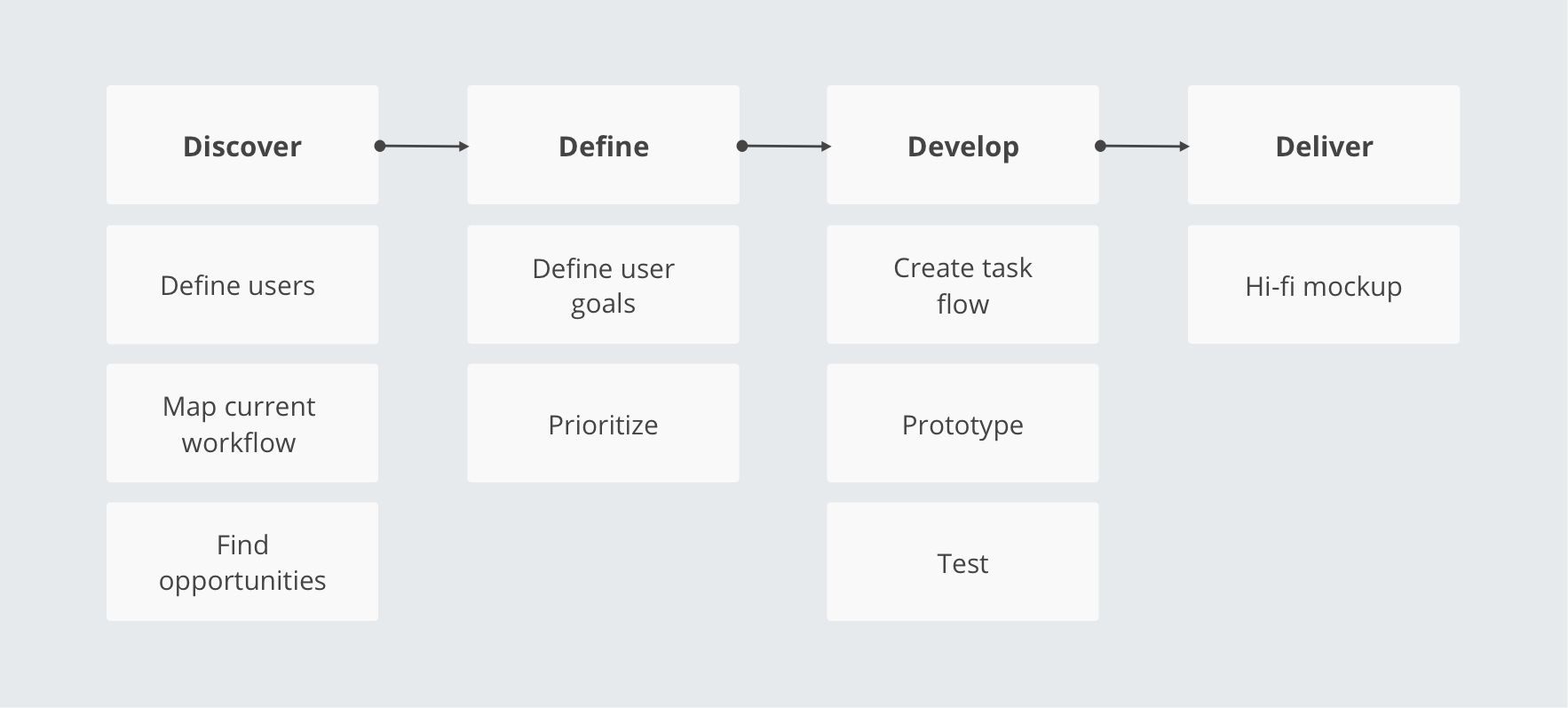 Understanding the Board | Personas
I kicked off our research exploration by running a discovery session with key stakeholders made up of Project Mangers, a team of expert Lawyers and Executive Leaders. Our goal was to test our assumptions against the experts in the room in order to build a deeper understanding of our user personas. These assumptions were:
       • Decisions are made at the time board meetings are held
       • Board members sit on one board
       • Board members need the most recent company updates to make decisions
From the session, we summed up our findings into three high-level user personas: 
​​​​​​​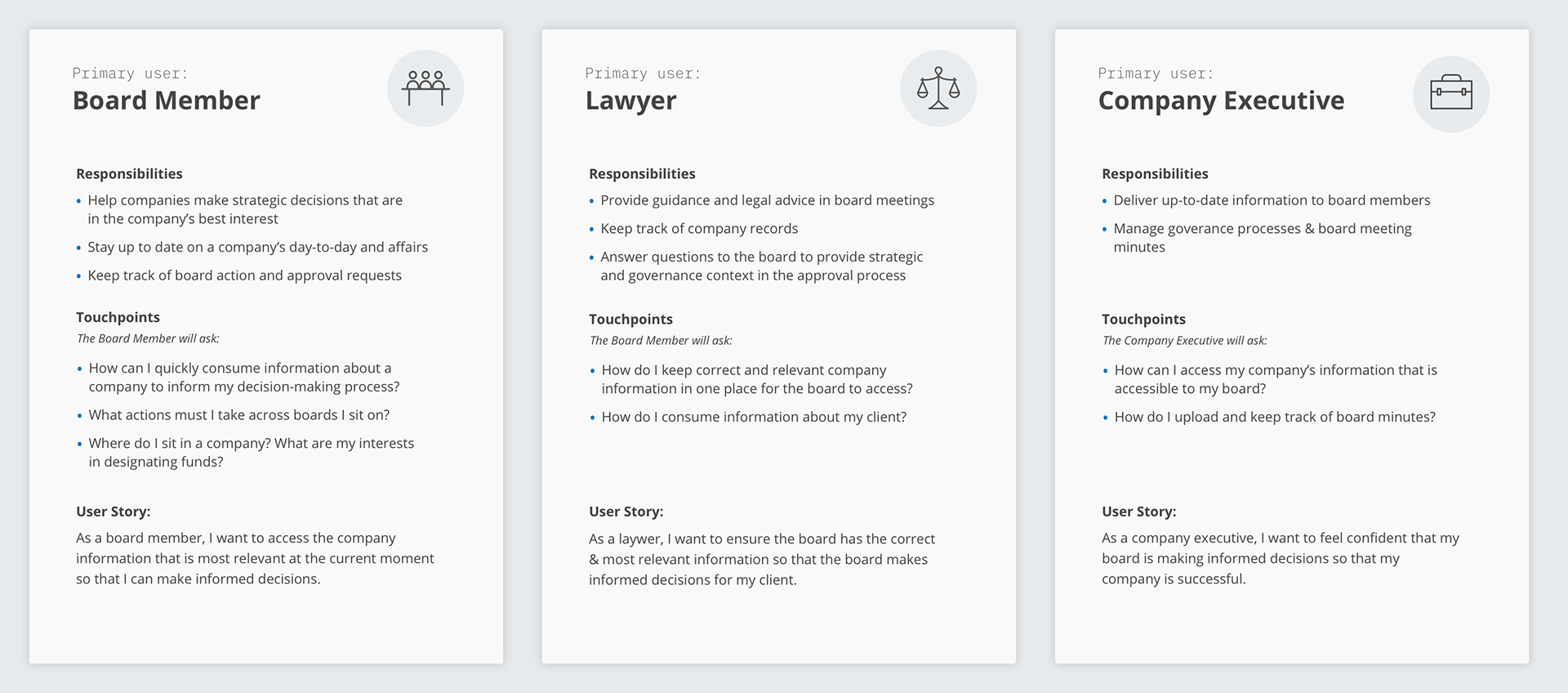 By uncovering the responsibilities, touchpoints and user story of each persona, we were able to translate our initial assumptions into validated insights:
       • Decisions are made outside of the board meeting across an
approval process
       • Board members often sit on 

multiple boards


       • Board members need the

most relevant

 company updates to make decisions
Developing Empathy | Journey Mapping
To bring deeper understanding to the workflow of leadership stakeholders, we conducted a retrospective journey mapping workshop to map the current steps boards take to make decisions.
The journey map was a vital method in our research. By focusing on steps of the approval process, we opened our discussion to think more holistically about how decisions are considered throughout a user's journey. We used post-it notes to capture the thoughts and emotions boards experience at touchpoints in the approval workflow.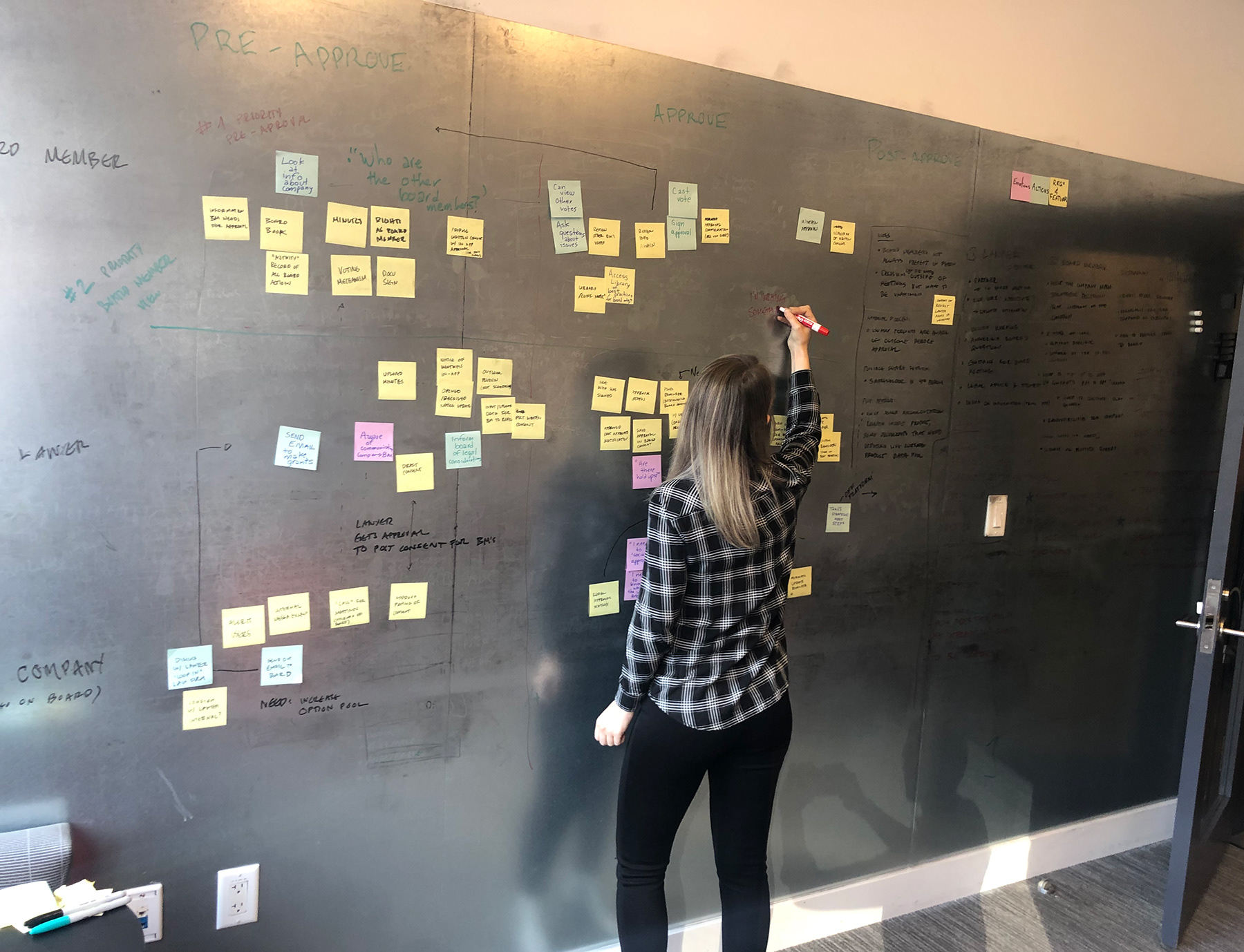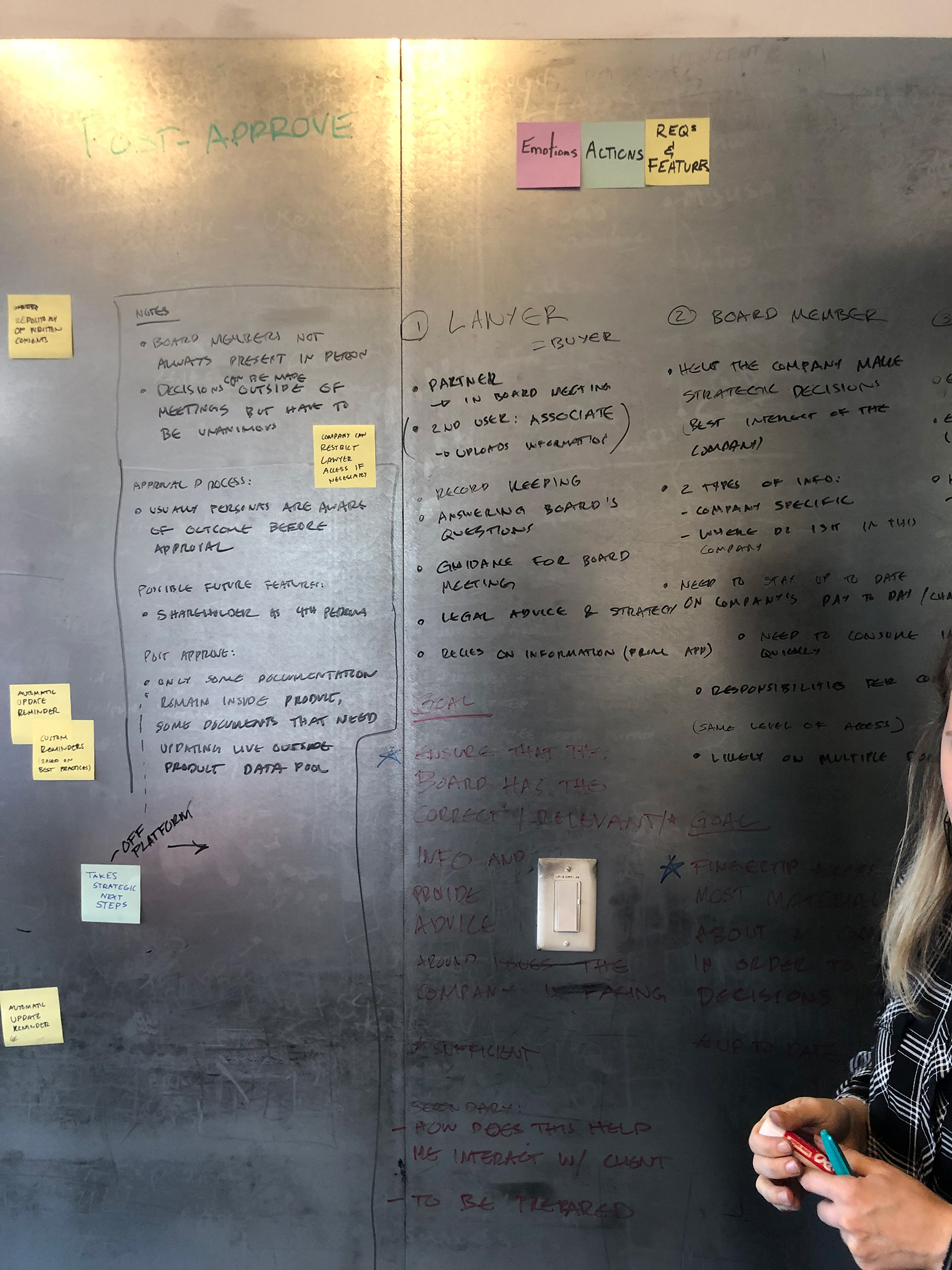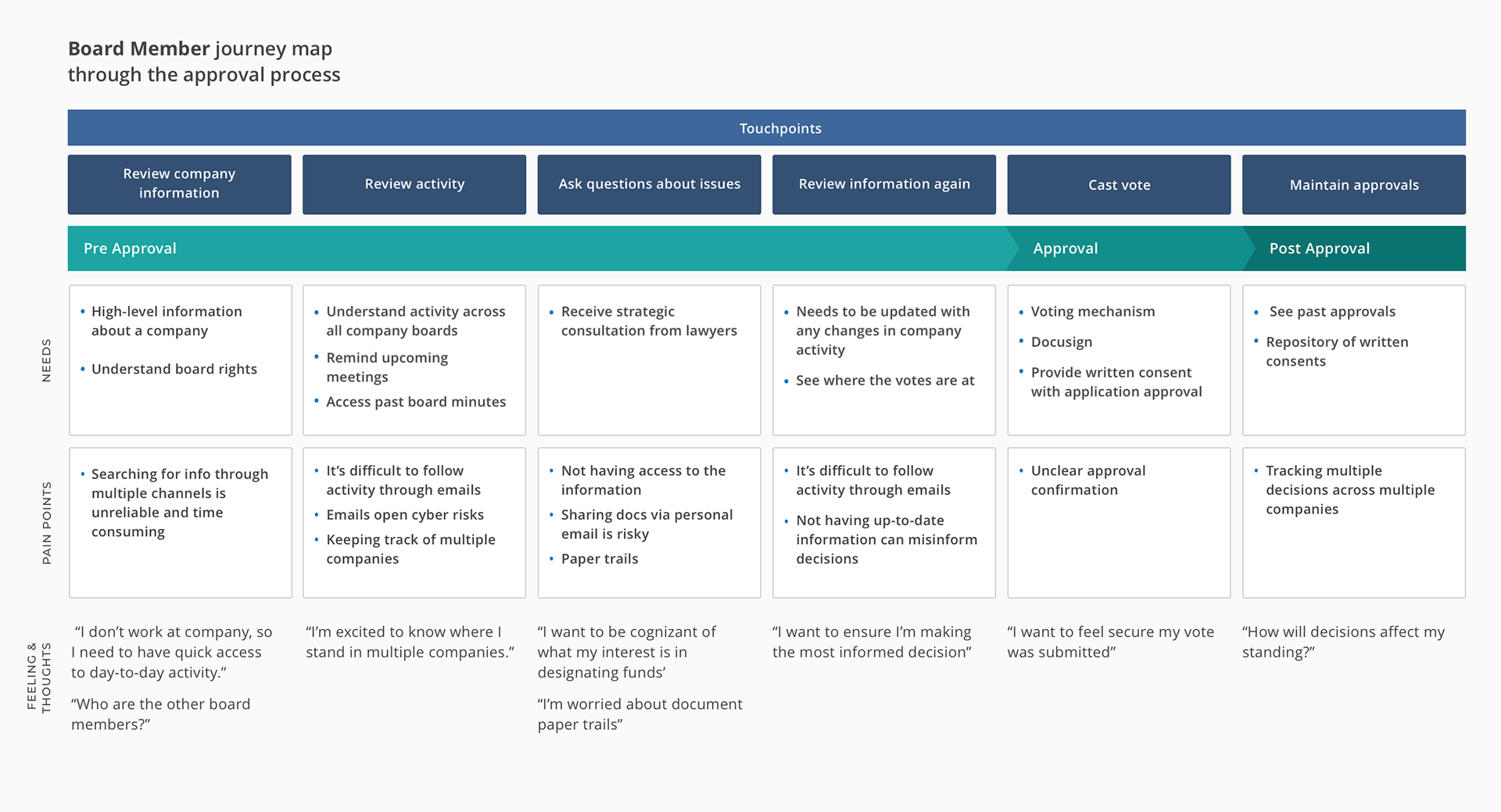 Prioritizing Board Member Goals
Based on our findings from the Discovery phase, I brought focus to our solution by defining two user goals:
01. 
Management across multiple companies
As a board member, I need access to multiple companies in order to manage my standing across boards.
As a board member, I need to manage the most relevant activity across multiple boards in order to keep up to date with my boards' approvals.

Action Focusing | Task Flows
I initiated the development phase by translating our validated user goals into two distinct task flows. The flows communicate the specific actions users will take to 1) access company information and 2) manage company activity by confirming company-specific documents:

Rapid Exploration | Sketching
After validating the task flows with project stakeholders, I relied on low-fidelity sketches to communicate how the task flows would translate to screens. The sketches were vital in receiving rapid feedback from our expert stakeholders.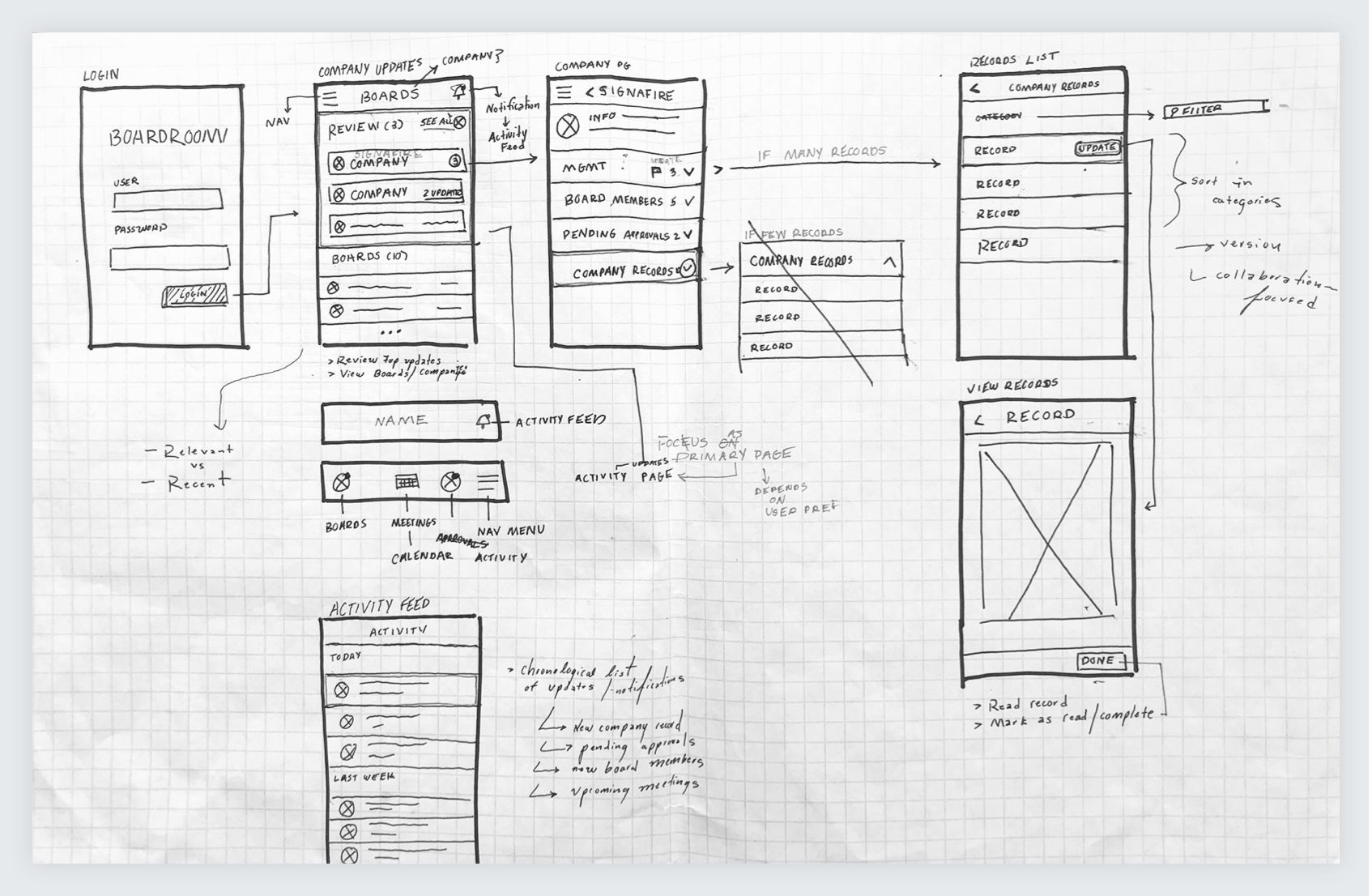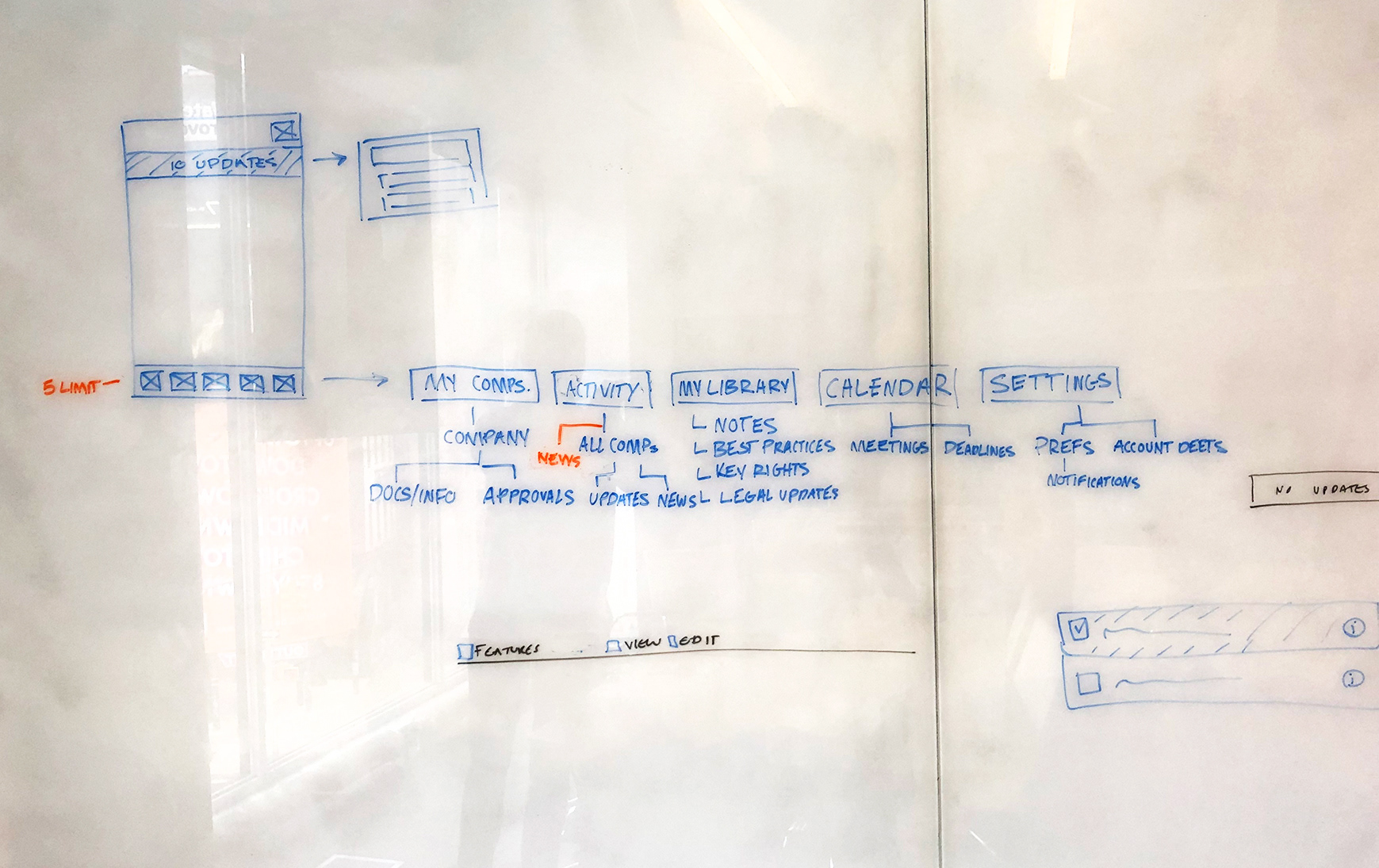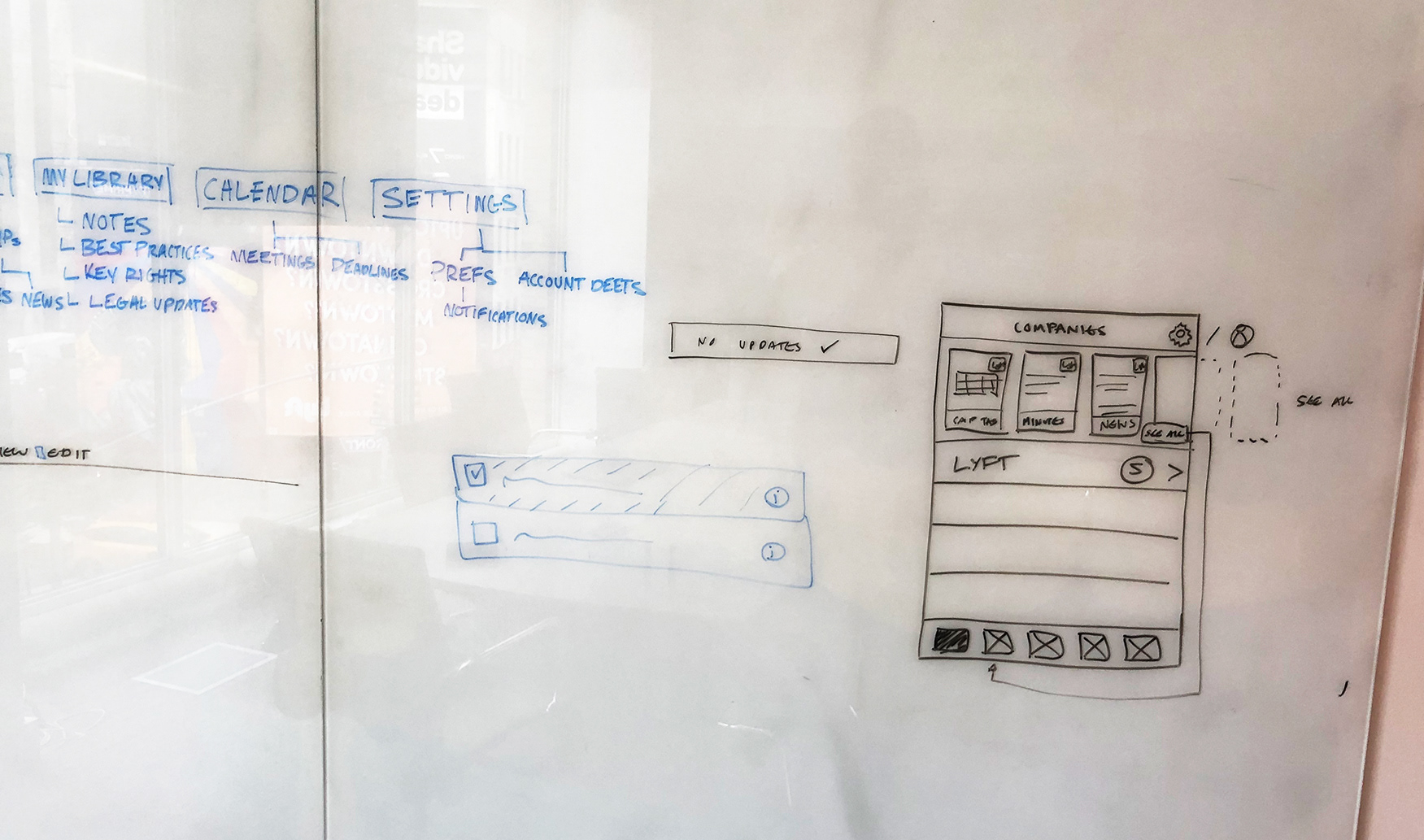 Hi Resolution Flows | Wireframes
I began architecting the blueprint of the application experience by creating wireframes of each screen. In order to communicate to our stakeholders how the designs are facilitating user goals, I created a wireflow to communicate how visual elements and interactions will provide entry points into each page.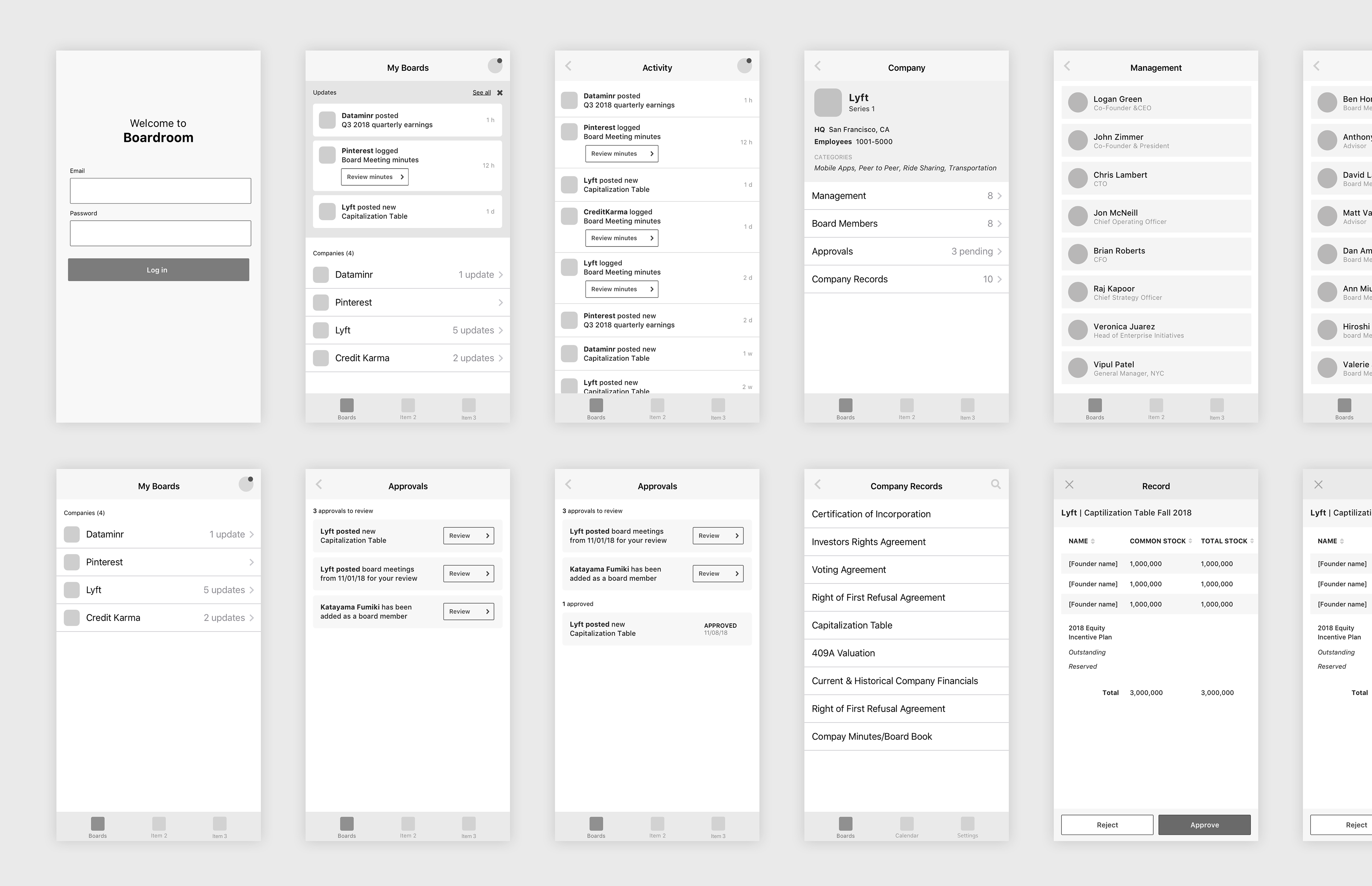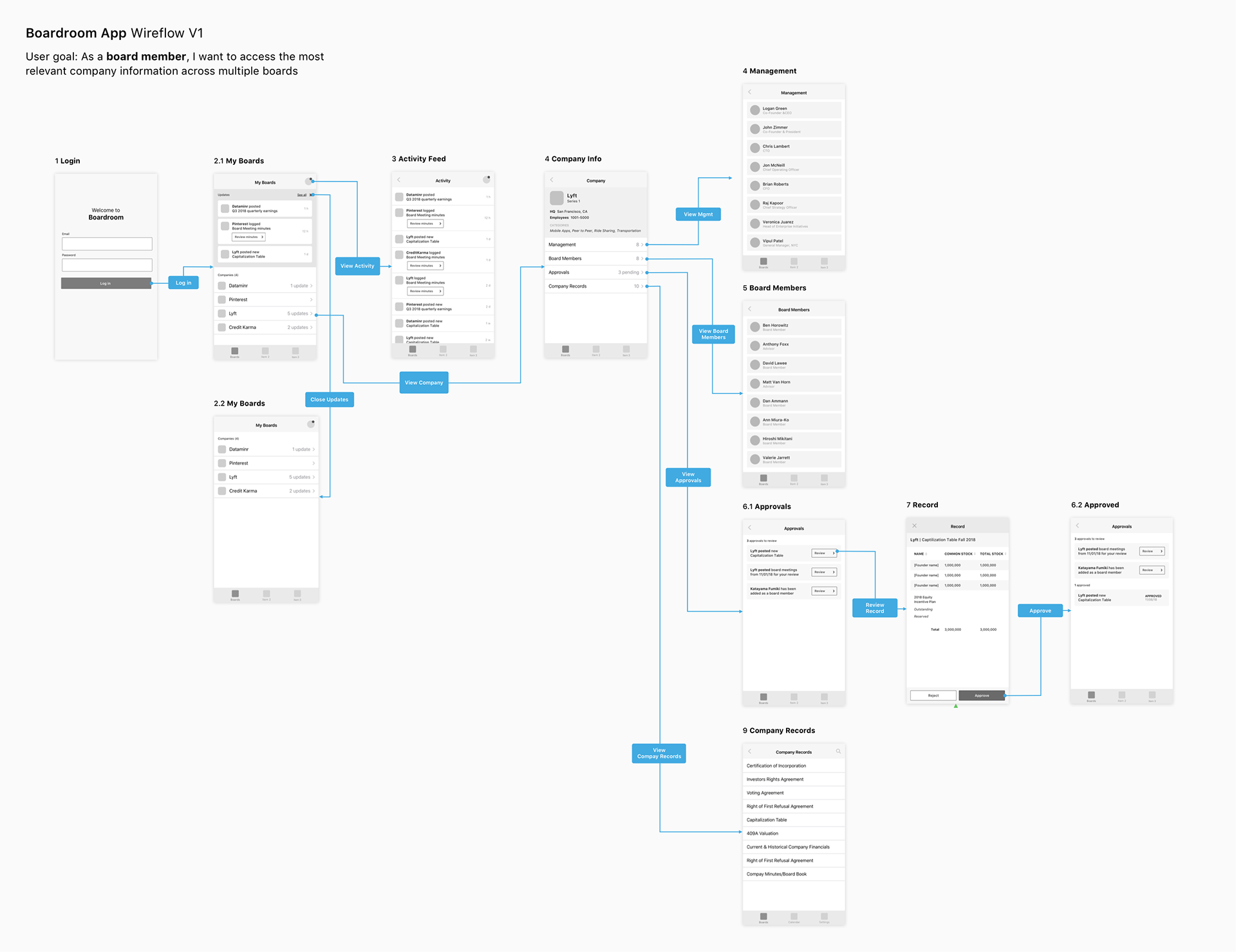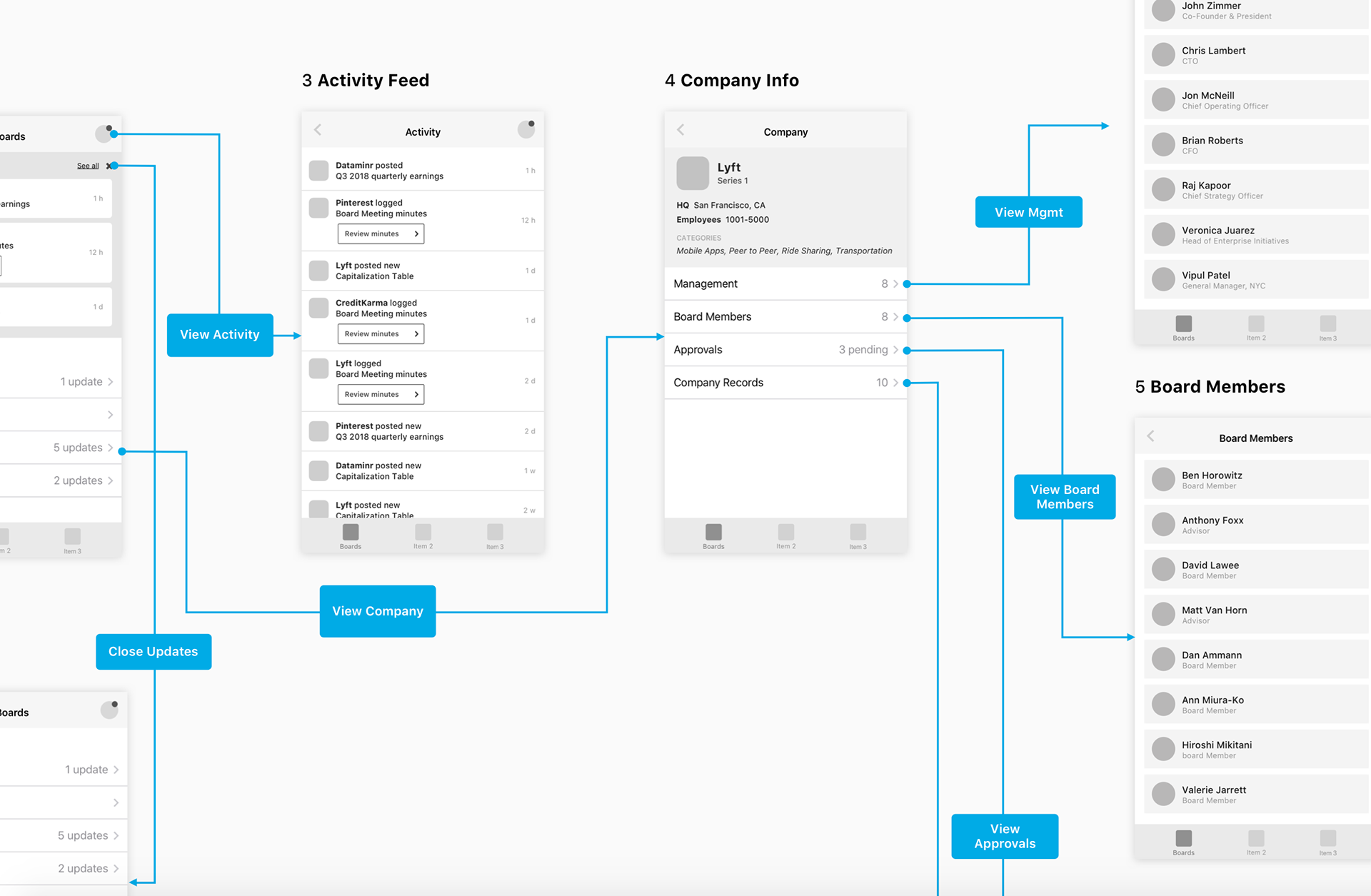 Calm & Clear Interfaces | Hi-fi Mockups
After a few iterations of both the wireframes and flow based on feedback and usability testing, I dove into the hi-fidelity mockups. I created a rapid visual language using a color system from Google's Material Design and used standard iOS patterns to ensure familiarity and ease.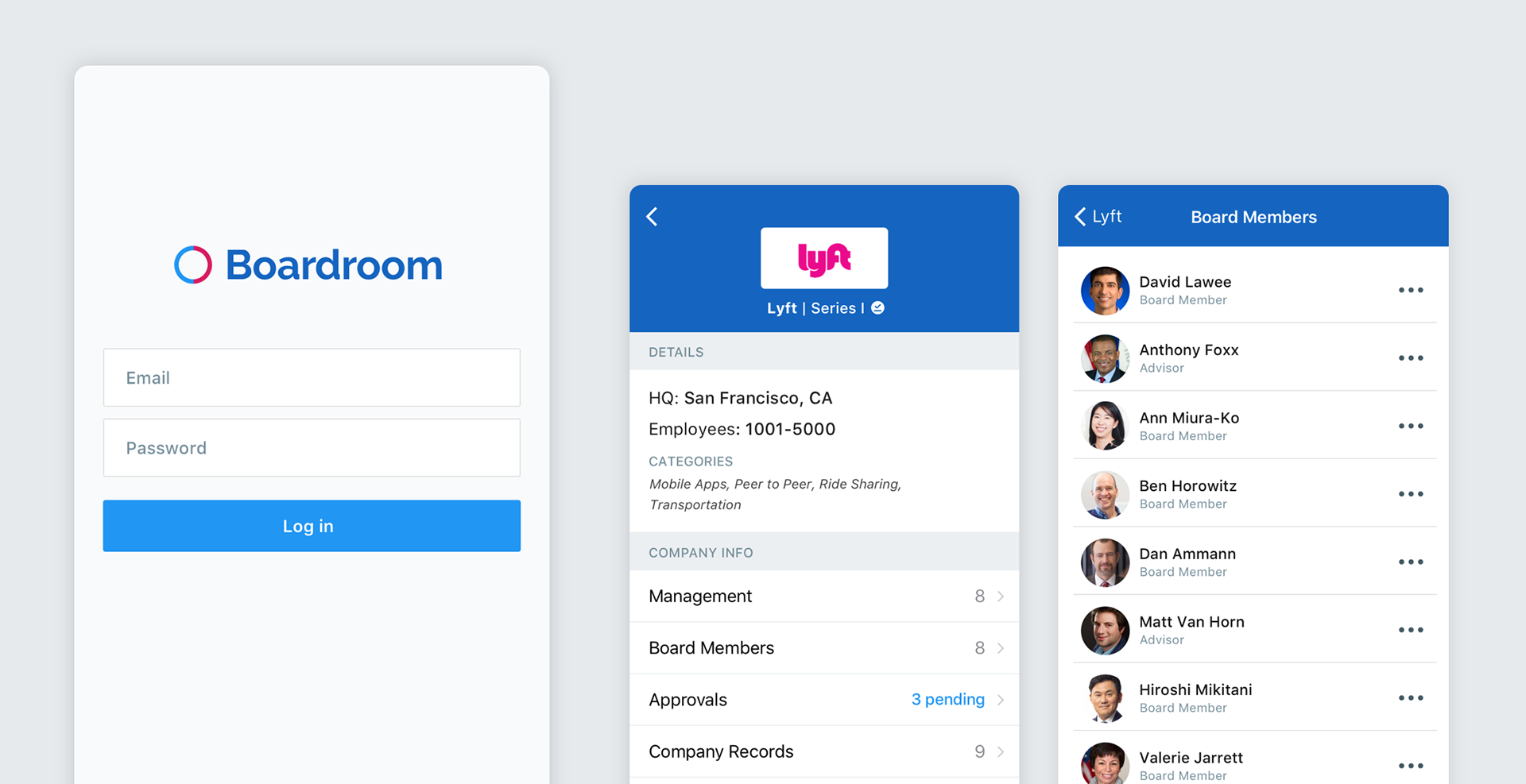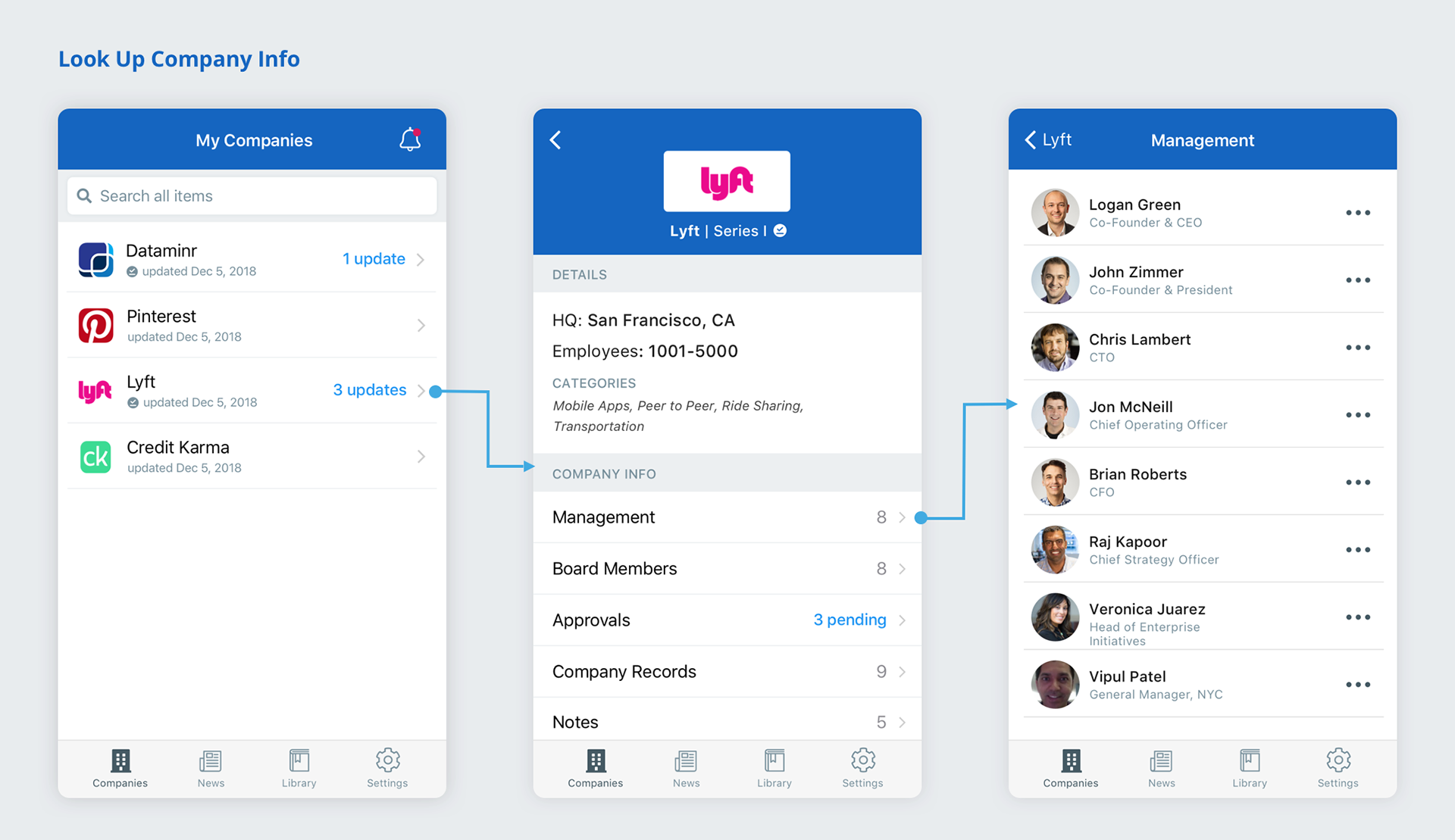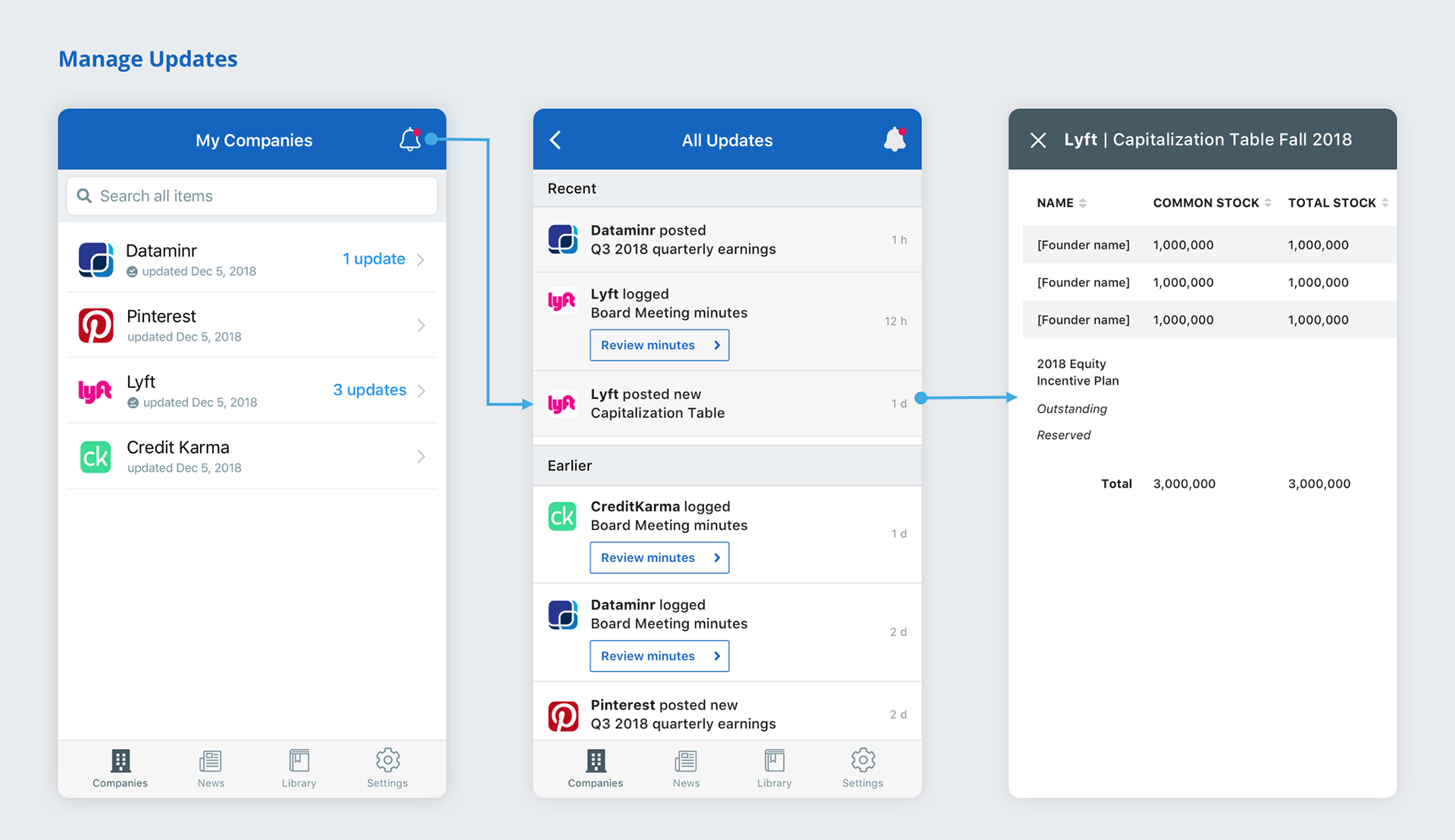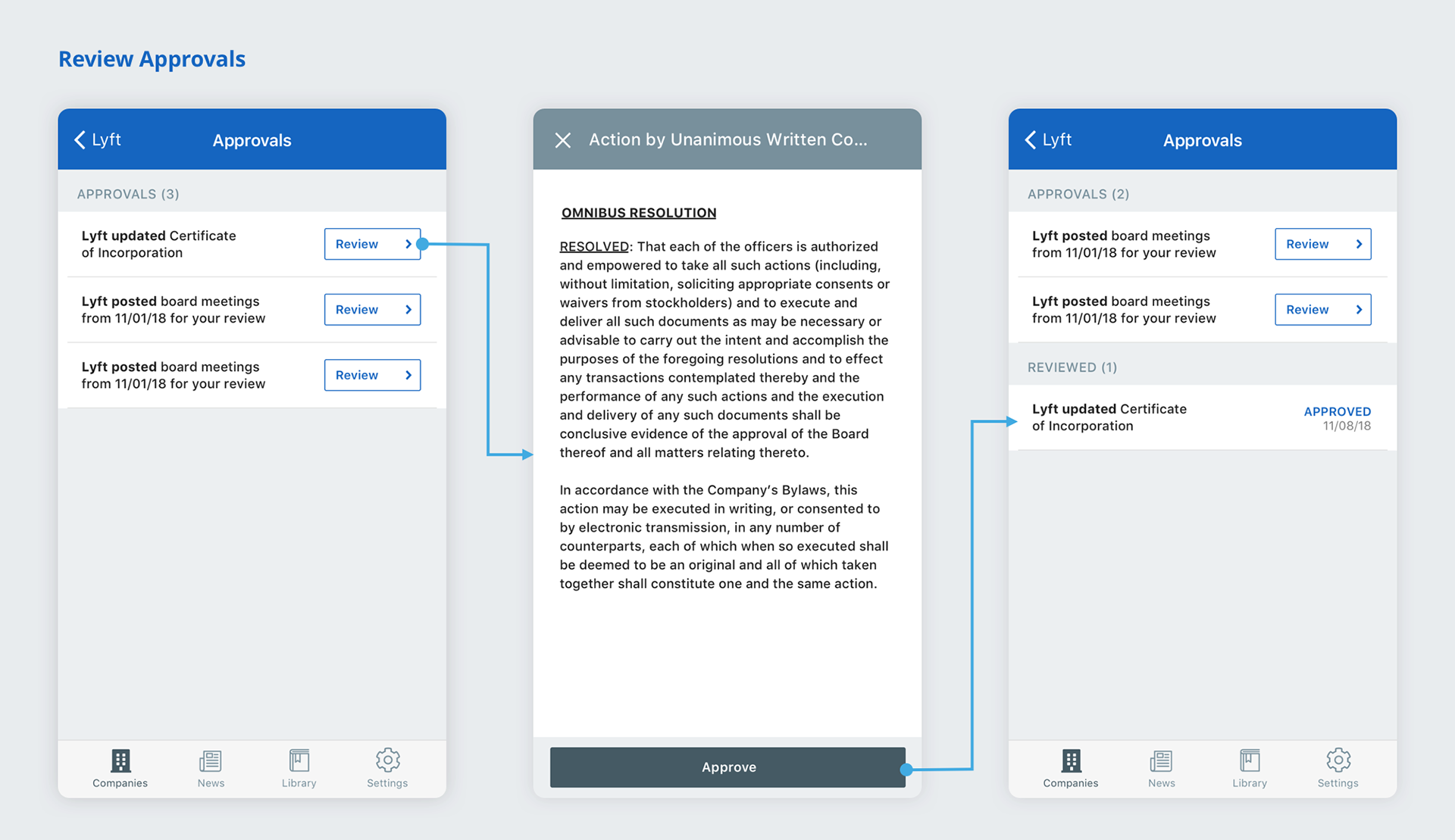 The Boardroom prototype was demoed to a group of board investors and key business stakeholders. In the room, the prototype met our goal of demonstrating the value of a central portal for managing board activity across multiple companies. Stakeholders were especially excited to see how easy it was to see company updates. Key outcomes were:
✓

 

Usefulness

– s

takeholders agreed that the application fulfilled their needs around managing company information
✓

 

Desirable

– stak

eholders responded well to the visual brand and appreciated the look and feel
With the immediate business validation met, the project is now ready to be go beyond proof of concept and towards further product development.
Dive Deeper Into User Research
Even a team of stakeholders with deep knowledge of the board approval process can't speak towards the true experiences of board members. In our next version of the project, we will need to dive deeper into the board member experience to unearth new kinds of pain points. 
Log Key Decisions Along the Way
When working within time constraints, logging key design decisions can get lost in the shuffle. In order to feel confident in our decision-making and to ensure consensus is being held across stakeholders, I will need to set time to document these decisions and communicate them back to my time if the need arises.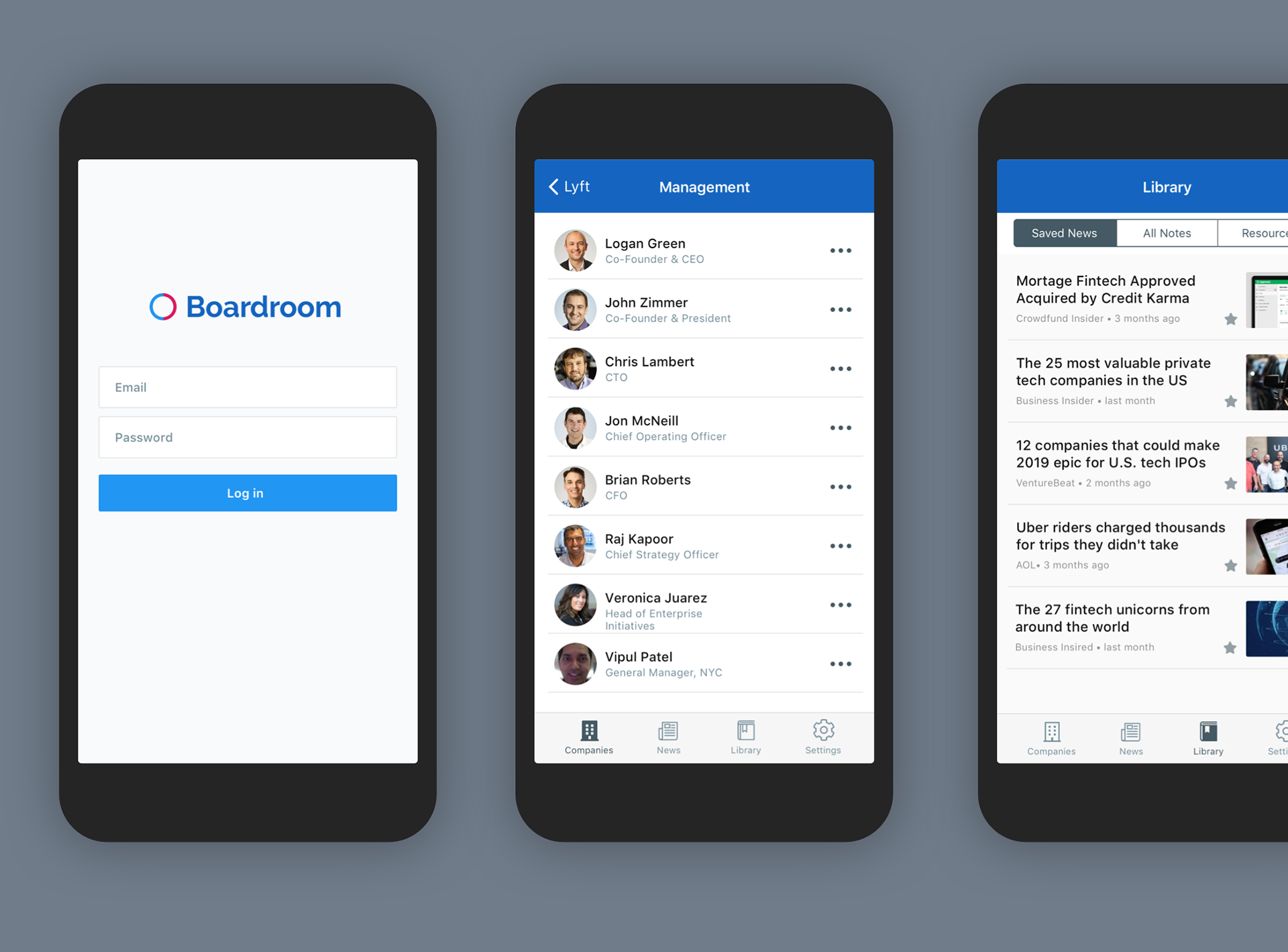 © 2018 Signafire Technologies All Rights Reserved